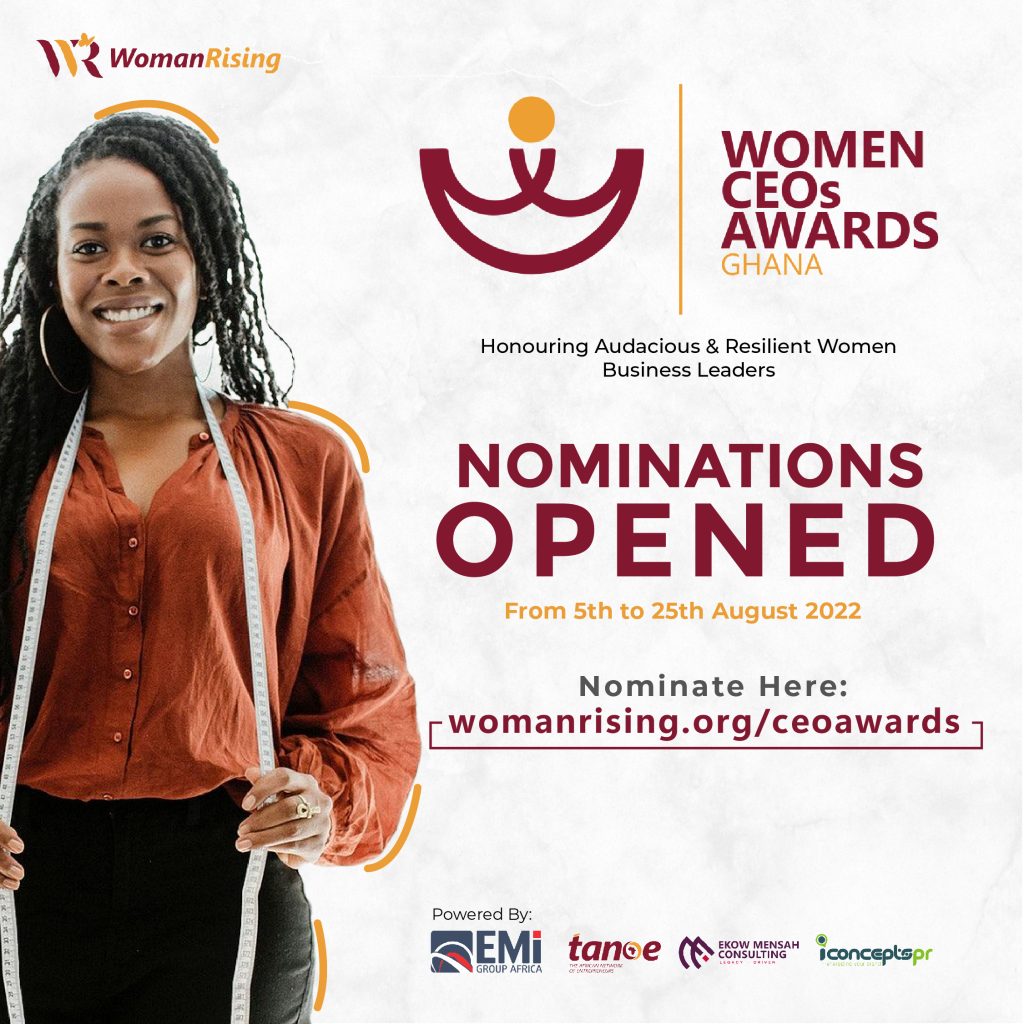 Nominations have officially opened for the Women CEOs Awards 2022 on the 5th of August 2022 with 37 Industry Focused Categories with the aim to celebrate and give Women CEOs in various sectors of the economy the needed public recognition for their outstanding achievements and audacious exploits in business. The Vision of the Women CEOs Awards is to encourage more women to embrace entrepreneurship and corporate leadership and to venture into sectors that have been dominated primarily by their male counterparts. Women CEOs Awards will showcase such audacious women that have ventured into and are succeeding in such sectors.
The Women CEOs Awards, Ghana is an initiative that is a part of the Women CEOs Summits, which is a flagship project under TANOE WomanRising, an EMI Group Africa Social Enterprise.
The Women CEOs Awards is open to female CEOs from all businesses operating anywhere in Ghana, including but not limited to Construction, Engineering, Finance, Education, Trade, Hospitality, Healthcare, Pharmaceuticals, and many more.
All nominees will be shortlisted based on their experience, accomplishments, reputation, and contribution to building vibrant and resilient private and public sectors.
To nominate yourself or a Woman CEO for any of the Categories, visit: www.womanrising.org/ceoawards/
For further information on how to Sponsor, Partner, Collaborate, or Volunteer or more about our awards, Call / WhatsApp us on +233-557-272555 or email us at: womanrising@tanoe.org