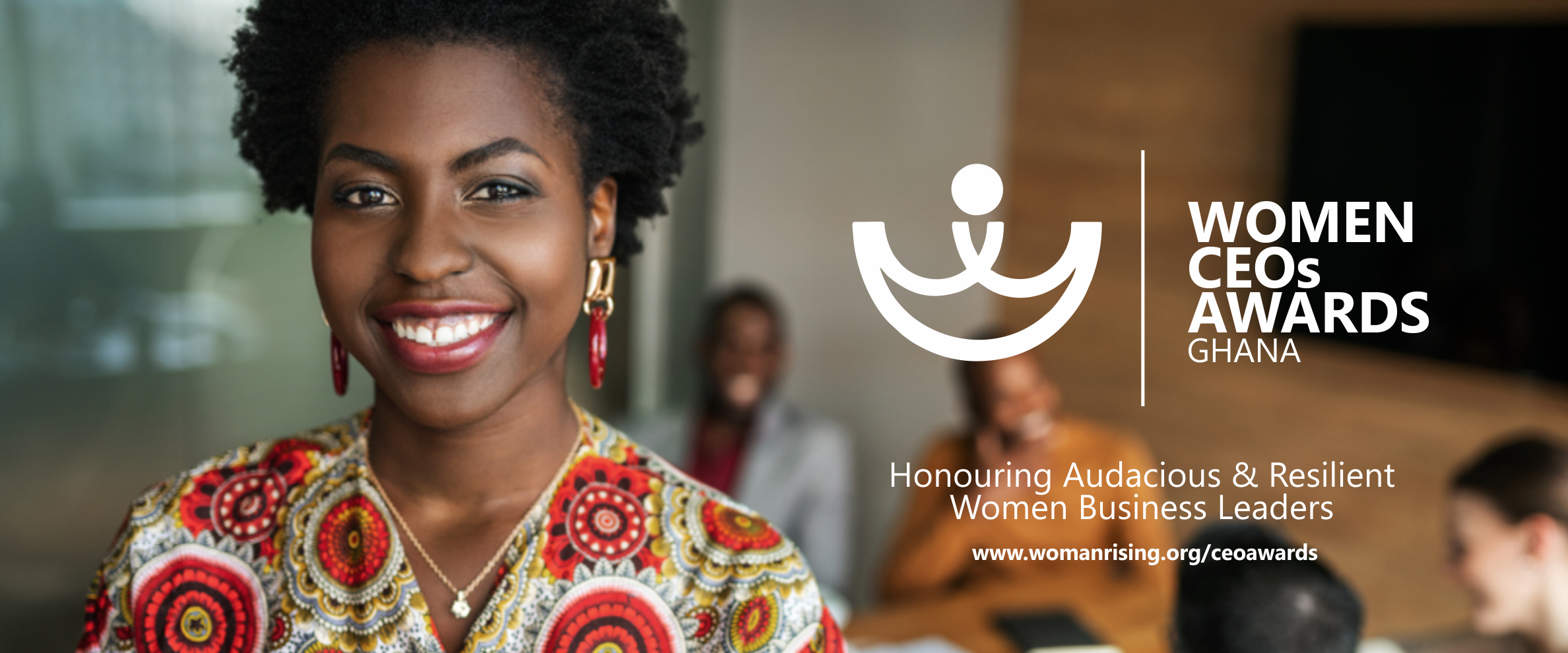 ABOUT THE
WOMEN CEO AWARDS
The Women CEO Awards, Ghana is an initiative as part of the Women CEO's Summits, aimed at rewarding Women CEOs who have a wealth of experience either with leading corporate institutions or their own businesses.
The Women CEO Awards celebrates and gives Women CEOs in various sectors of the economy the needed public recognition for their outstanding achievements and audacious exploits in business. With a vision to encourage more women to embrace entrepreneurship and corporate leadership and to venture into sectors that have been dominated primarily by their male counterparts, Women CEO Awards will showcase such audacious women that have ventured and are succeeding in such sectors.
The Women CEO Awards is open to female CEOs from all businesses operating anywhere in Ghana, including but not limited to Construction, Engineering, Finance, Education, Trade, Hospitality, Healthcare, Pharmaceuticals, and many more.
All nominees will be shortlisted based on their experience, accomplishments, reputation and contribution to building a vibrant and resilient private and public sectors. Nominate yourself or a Woman CEO you know that is worthy of recognition and deserving of any of the listed categories. Kindly complete the following form.
For further information on how to Sponsor, Partner, Collaborate, Volunteer or more about our awards, Call / WhatsApp us on +233-557-272555 or email us at: womanrising@tanoe.org
Women CEOs Awards Criteria
The nominee must be a Woman and in Ghana.
The nominee must have been in the CEO position for at least 12 months.
The nominee's business must have been profitable in the last fiscal year.
The nominee must hold the CEO or senior executive title and/or be the chief decision maker.
The nominee must have employees, structures and operational systems in place.