Putting Women in the part of growth through these programs.
This serves as a guide and a checklist towards the provision of relevant support services to WomanRising Members in line with our 4 Focus Areas namely Personal Branding, Career Development, Business Development and Financial Independence.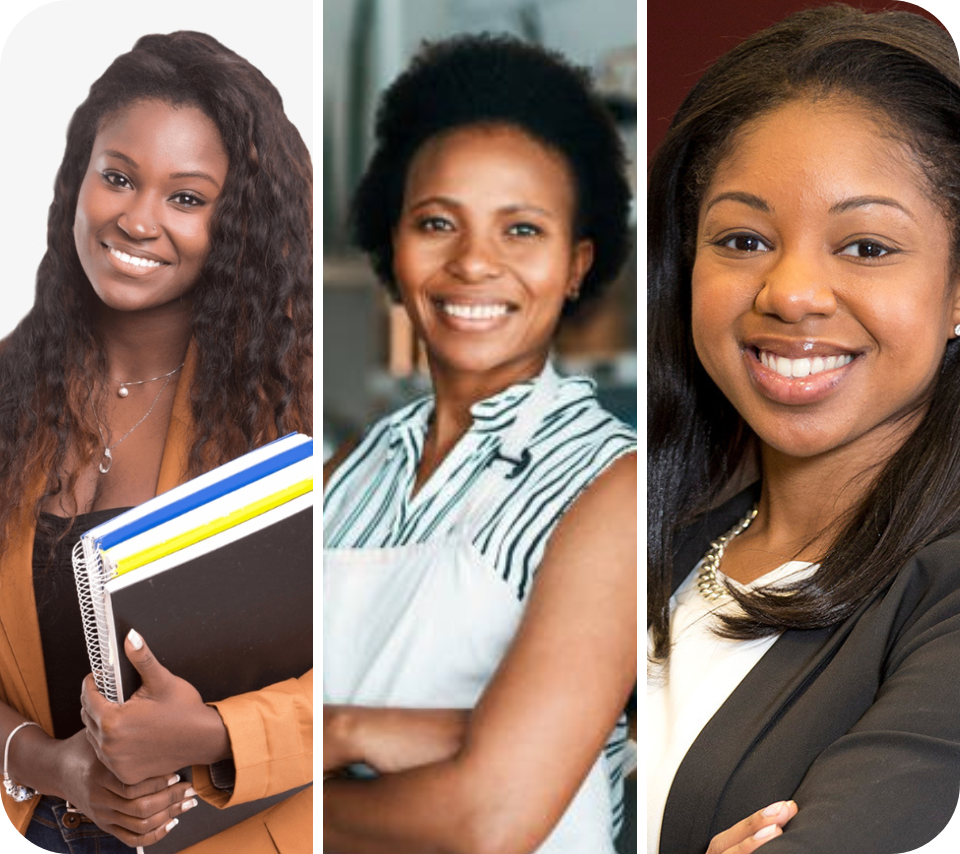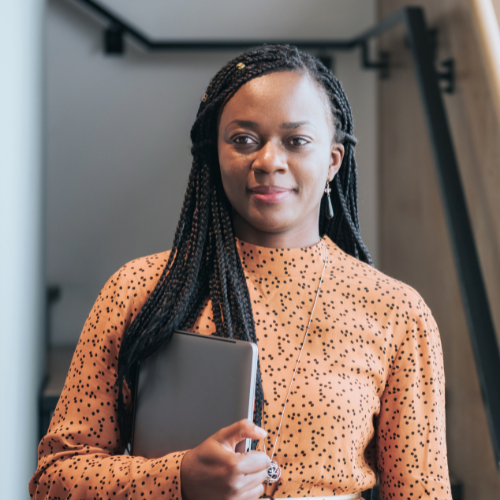 Personal
Branding
Through our Go To Woman Program, WomanRising Members are equipped to build their professional profiles and personal brands. WomanRising assists members to develop a professional profile that captures their achievements and competencies. This adequately positions them to attract opportunities in line with their goals and passion.
Personal Branding Index
1. Signature Image (Portrait)
2. Personal Logo
3. Mission & Vision Statements
4. Professional Profile
5. Social Media Pages (Facebook, Linkedin, Instagram, Twitter, Youtube)
6. Personal Website
7. Social Media Audit Report
8. Vision Board
9. WomanRising Website Feature
10. WomanRising Spotlight Feature
11. Personal Branding Coaching
12. The Go To Woman Program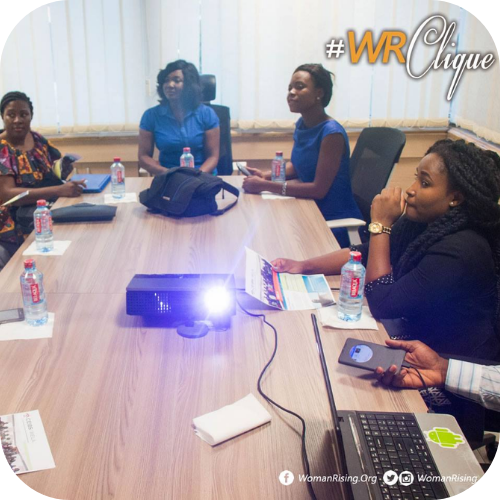 Career Development
Through our Career Development Program, WomanRising Members are equipped to be ready for and productive in the job market, to lead at work and to effectively transition when the need arises.
Pre-Employment Index
1. CV Writing
2. Interview Coaching
3. Presentation Skills
4. Internship / Volunteer Experience
5. Job Search Platform Competency

Career Building Index
1. CV Update
2. Linkedin Profile Creation / Update
3. Core Skills Training
4. Interview Coaching
5. Career Advancement Coaching
6. Career Transition Coaching
7. WomanRising Career Dev't Program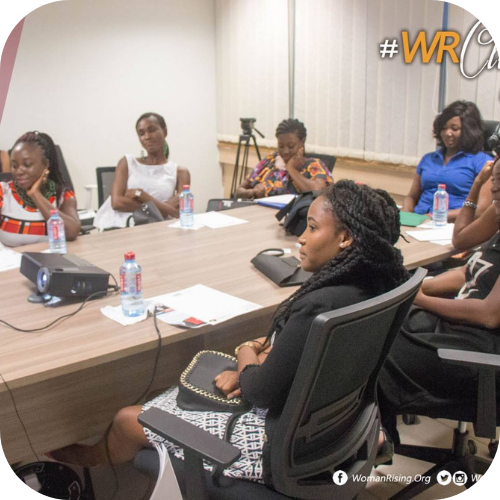 Business Development
Through our Business Development Program, WomanRising Members are assisted to transform their ideas into businesses and equipped to Start and Grow their businesses.
Ideas
1. Ideation
2. Business Name Generation
3. Business Registration
4. Concept Paper Development
5. Business Model Canvas Design

Startup
1. Corporate Profile
2. Flyer / Brochure
3. Promo Video
4. Website Development
5. Social Media Page Setup
6. Business Bank Account Set up
7. Logo, Business Cards & Letterheads
8. Business Startup Coaching

Growth
1. Employee Engagement Contract
2. Employee Manual
3. Corporate Governance Structure
4. Operations Manual
5. Financial Management Plan
6. Access to Finance (Debt / Equity)
7. Marketing & Sales Plan
8. Annual Report
9. Business Growth Coaching
10. WomanRising Business Dev't Program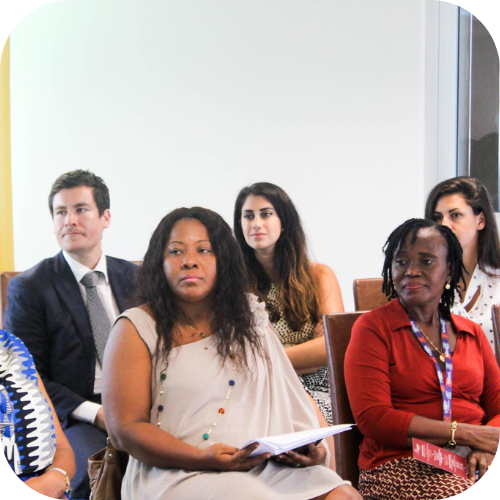 Financial Independence
Through the Emerging Women Millionaires Program, WomanRising Members are equipped to be financially literate and investment savvy to properly manage their personal and business finances aimed at ensuring that members retire at least with asset worth a million and over.
Financial Independence Index
1. Personal Finance Plan
2. Business Financial Plan
3. Budgeting Support
4. Book Keeping & Accounting Support
5. Taxation Support
6. Retirement Plan
7. Emerging Women Millionaires Program